Love is in the air as February 14th quickly approaches. In the West, and especially in the United States, Valentine's Day is the holiday where you show your significant other just how much they mean to you through gifts of jewelry, flowers, chocolate, or whatever speaks to your partner. But over time, the holiday has been adapted by other cultures and sometimes that means the traditions change. In Japan, you'll find that – while the core elements of Valentine's Day in the West are largely the same – there are some traditions that are wholly Japanese.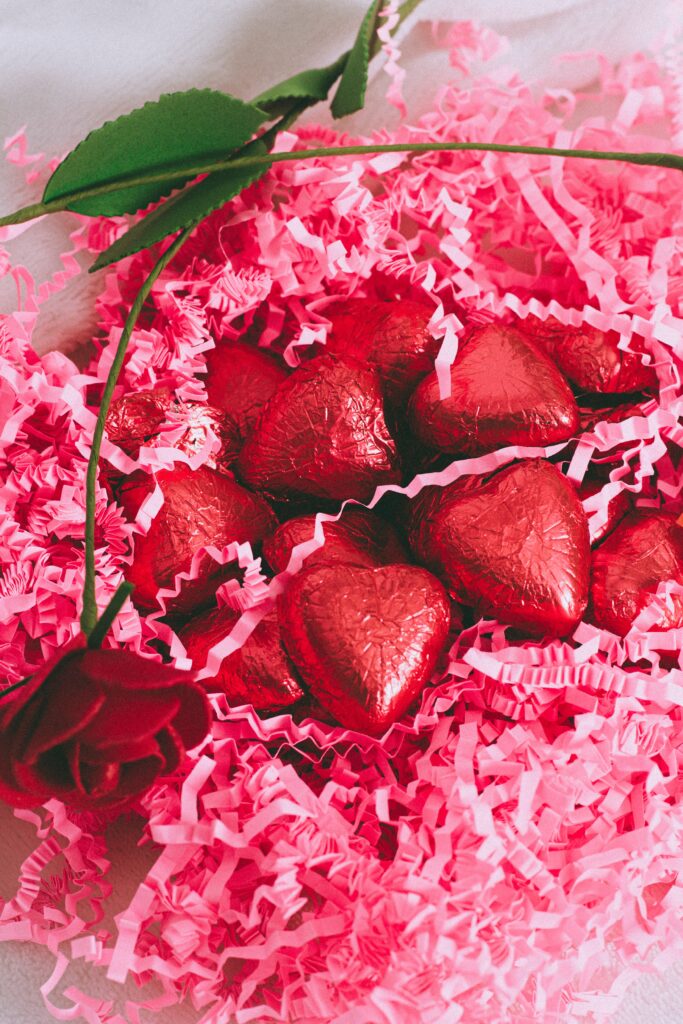 History
While Valentine's Day has much older roots in Western society, Japan began to celebrate the holiday in the 1950s, as society began to shift following World War II. Traditionally, women confessing their feelings to men was taboo. The act of kokuhaku (こくはく), or confessing one's feelings, was largely seen as a man's job.
Confectioners who had known about the Western holiday saw an opportunity. They began running advertisements geared at a female demographic in order to sell chocolates. Women could risk revealing their feelings on this day and offer their interest chocolates as a gift. Valentine's Day became the one day of the year when it was socially acceptable for women to confess to their male love interests.
The holiday continued to evolve into what it is today, and expanded from a day to confess to a day women showed their love and appreciation to the men in their lives.
Similarities to the West
The primarily similarities to Western traditions are that the holiday centers around love and appreciation. Pink and red decorations are on full display as shops push their chocolate sales. Gift giving is a common practice, and that extended to Japan. However, much of Japan's traditions are far more specific.
It's All in the Details
Unlike in the United States and other Western cultures, there are not a multitude of acceptable gifts to choose from regarding Valentine's Day in Japan. The holiday is all about the chocolates. And the type of chocolates matter greatly as they are meant to show how important someone is to the gift giver.
Chocolates are also not reserved for ones romantic partner or crush either. Traditions have chocolate gifts going to friends, classmates, co-workers, and so on. The expectation is so high that there is even a classification of "obligatory chocolates" for those who received a gift because the giver felt they had to. There will be more on that later.
Finally, and perhaps this is where the holiday ventures the farthest away from Western tradition: Valentine's Day is the day females give chocolates to their male counterparts exclusively. Furthermore, there is an entirely separate holiday in which men are expected to reciprocate, which is exactly one month later on March 14th.
White Day
March 14th is known as White Day, in which men who received chocolates on Valentine's Day are now meant to repay their Valentines. In the 1970's a confection in Japan began marketing marshmallows to men, originally dubbing the date "Marshmallow Day" before they then began advertising white chocolate instead and White Day became the name.
White Day is meant to be a day of reciprocation. Men who received chocolates for Valentine's Day would give their answer to her. Unlike Valentine's Day, White Day is not necessarily limited to chocolates. Men can give gifts of chocolate, cookies, marshmallows, or white accessories. However, men are expected to give gifts of three times the value of that which they received.
Types of Chocolates
Honmei-Choco (本命チョコ): These are the chocolates you would give to a lover or crush. They are typically either handmade chocolates or high-end, expensive chocolates.
Giri-Choco (義理チョコ): Gifts for friends, bosses, co-workers, or customers. They are meant to show gratitude towards the receiver and are typically reasonably priced. These are sometimes referred to as "obligation chocolates" because, while they show appreciation, they do not have any significance or personalization to them.
Tomo-Choco (友チョコ): The friends' chocolates, and these can be given to female friends. These are often given to friends by teenagers to show proof of their friendship and while they don't need to be expensive they are often catered to their friend's tastes.
Fami-Choco (ファミチョコ): Chocolates given by female family members to their male counterparts. They are often handmade and the making of them is treated as a family bonding experience for the women of the household.
Traditions Change
Giri-choco, often called "obligation chocolates" are largely falling out of favor with younger generations. Younger people in Japan are less inclined to want to spend needlessly as living wages across the globe become less and less obtainable. Buying things like omiyage (お土産), or souvenirs, for all their co-workers and neighbors is becoming a less-common practice, as is giri-choco.
---
If you are looking for more romance on the other side of the world, I also have an article about Taiwan's Valentine's Day. This holiday comes later in the year and is based on the Lunar Calendar.