In the United States, 7-Eleven is known as a gas station and convenience store chain. And they may persist as a convenience store everywhere else as well, but they have a much more important role to play in countries like Japan and Taiwan.
I know speaking about a convenience store doesn't seem exciting but bear with me. If you don't know much about the East Asian convenience store obsession, you may be surprised.
History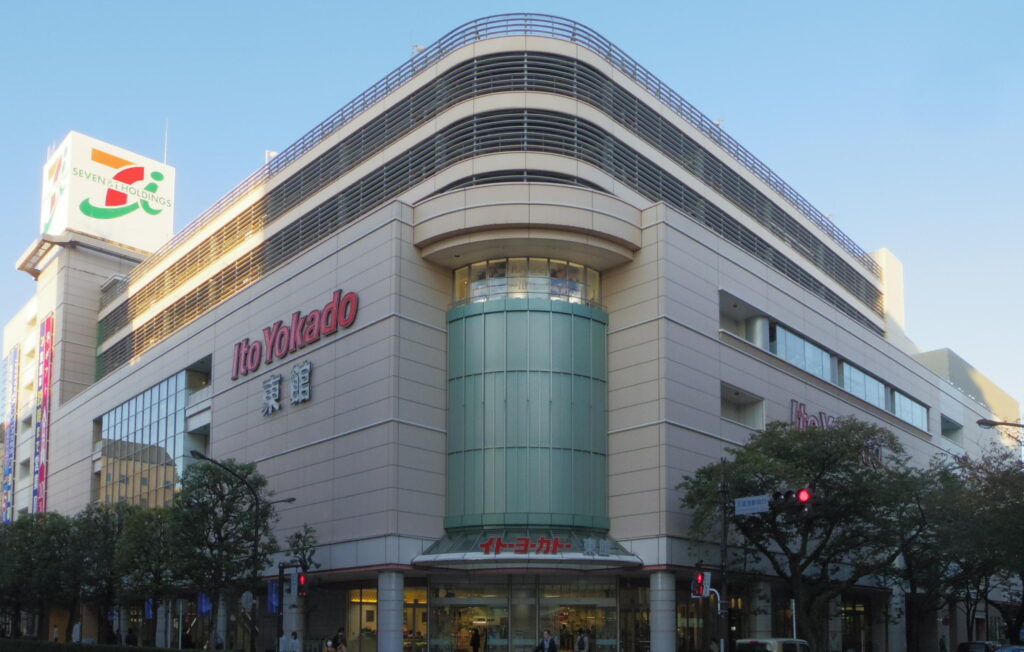 7-Eleven is, more than anything, the result of two businesses on opposite ends of the globe merging. In the United States in 1927, an ice house-turned-convenience store operated under it's founder's former employer's name after he bought the company out: Southland Holdings. The name was later changed to "Tote'm Stores" after the trend of placing totem poles outside the store-fronts began before they landed on 7-Eleven to reflect their new operation hours following World War II in 1946.
Meanwhile, in 1920 Ito-Yokado, a general merchandise store chain, opened in Japan. This would eventually become Seven & i Holdings, the now-parent company of the 7-Eleven Franchise.
In 1991, The Japanese subsidiary assisted in bailing Southland Holdings out of bankruptcy, which led to them becoming a majority shareholder at 70% ownership. It was in 1999 that Southland Holdings officially rebranded to 7-Eleven, Inc. as they downsized to a single focus within the company. Then, in 2005, Seven & i Holdings made an offer to buy out the company in its entirety and became the wholly-owned subsidiary of the company.
Food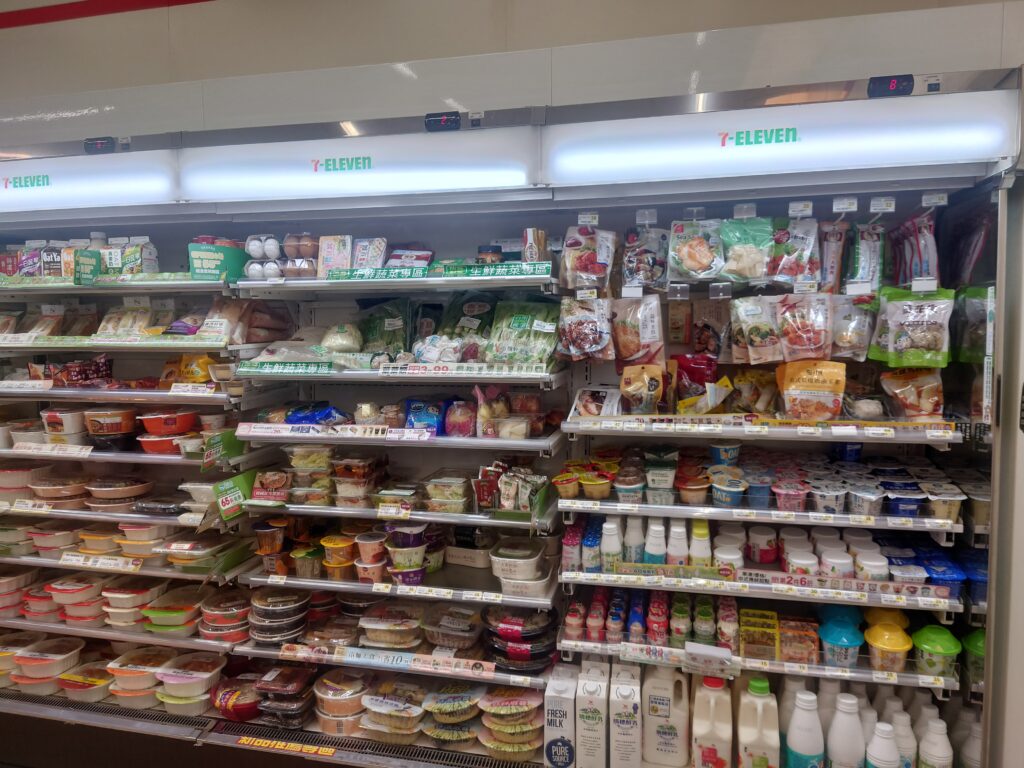 So, 7-Eleven sells gas, snacks, cigarettes, drinks, and all those little things you might need on the road. Convenient, as you would expect, but not exactly exciting. They sell some pizzas and various hot snacks, great to fill that immediate hunger needs, but it nothing to write home about right?
Try searching some videos of "7-Eleven Japan" on YouTube. What you see is just a little different from what you have here. Sure, there's the chip isle, and coolers of drinks, but you'll also find walls of ready meals that the staff will heat for you, a huge array of quick bites like onigiri, an entire isle dedicated to instant noodles, an oden station, hot food like fried chicken and steamed buns, the list goes on.
Café
Yes, most locations also have their own café where they serve various coffee and tea beverages. If you are in Taiwan, they offer an apple sparkling coffee and, as odd and upsetting as that sounds, I loved this drink and think about it all the time.
Branding
Beyond plenty of food options that are not only extremely convenient, but some of them are downright delicious, you'll see that they do plenty of collaborations with major companies like Hello Kitty, Line Friends, and so on. You'll also find plenty of seasonal selections and holiday specials.
Travel around enough and you might even find a themed 7-Eleven. There's a Starlux Airlines store outside Songshan Airport we got to check out on our trip, complete with plane window displays and 3-dimensional airport diagrams built into the tables. Other themes you might find include Snoopy, Hello Kitty, Coca-Cola, and so on.
Prizes and Discounts
7-Eleven often gives out stickers along with your receipt, which can be redeemed for prizes. Taiwan also has a cute little game that you can play at the register to earn additional discounts on your purchase. You will see an array of signs around the store offering various discounts, and there is often a specific sale to buy a food item and get a selected drink for a lower cost. Also when you are in Taiwan make sure your save those Seven receipts – They have a receipt lottery and 7-Eleven receipts are the most common winners. More on that later!
True Convenience
Things work a little bit differently in East Asia. I cannot speak for everywhere, but in Japan and Taiwan 7-Eleven is beyond convenient: it's essential! Unlike in the United States where you go online to pay your utility bills, in Japan and Taiwan you go to "Seven".
Many locations also offer shipping services, and if you don't live in a managed apartment, you can have you packages shipped to your local 7-Eleven instead for pickup when you return.
You can also purchase tickets for transportation and events. I loved to look at the limited edition EasyCards sold at the counter during our near-daily trip to Seven in Taiwan.
---
7-Eleven in Japan and Taiwan is so much more than a convenience store. For many, it is a daily necessity for a quick lunch, keeping up with their bills, and even buying some of their home goods. Next time you visit East Asian, take advantage of 7-Eleven's accessible conveniences!